QIBA August Event Review
2023-10-17 14:09:57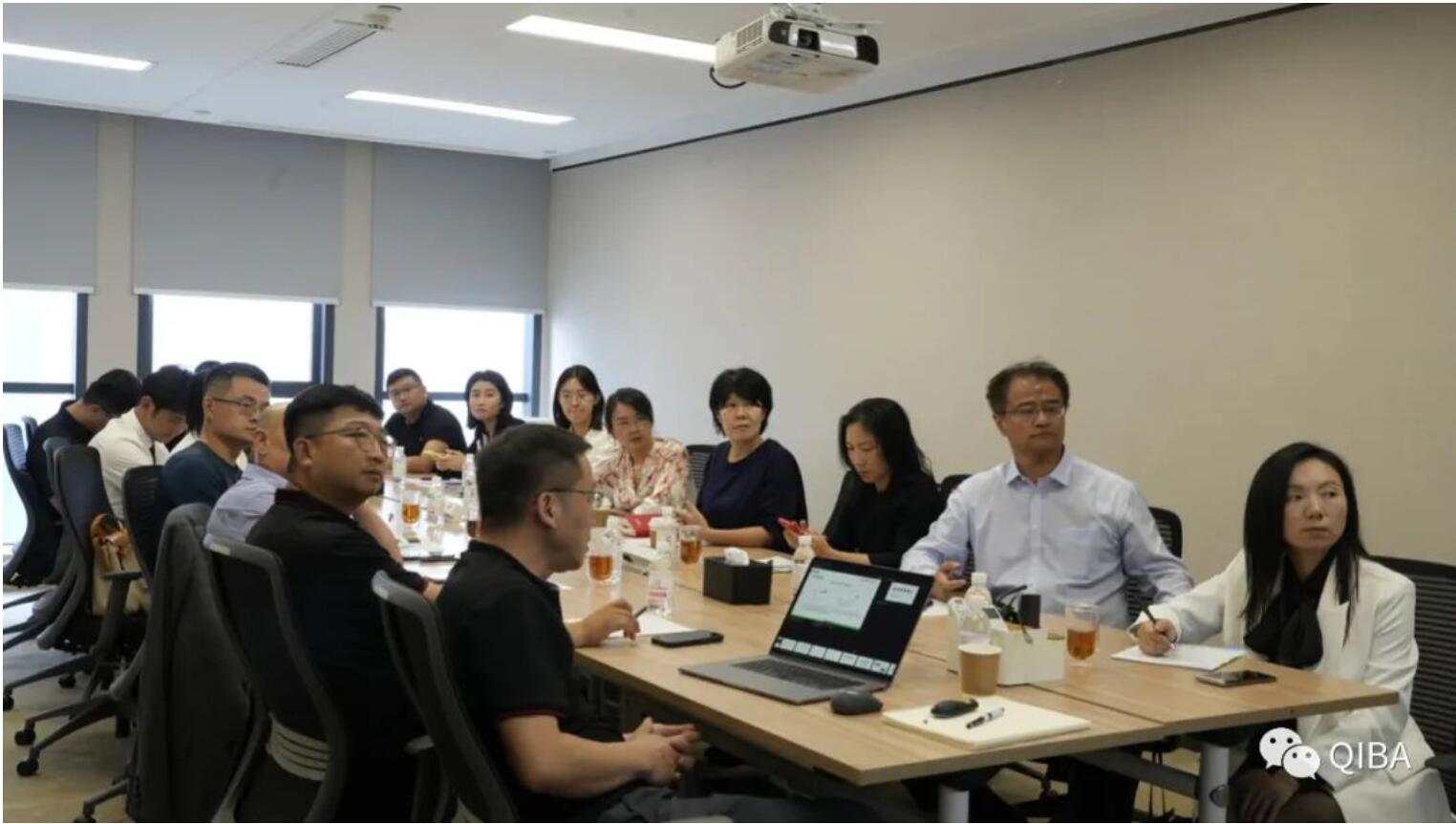 In August, members of QIBA visited Qingdao Conminent Environmental Energy Engineering Co., Ltd.
Qingdao Conminent Environmental Energy Engineering Co., Ltd.(CEE) was established in 2013, focusing on the environmental treatment and resource utilization of organic waste such as kitchen waste, livestock manure, straw, and tail vegetable waste. It is the first professional team in China to engage in organic waste disposal and resource utilization. CEE has independent intellectual property rights in core technologies and can provide specialized solutions for complex application scenarios.
CEE is a national high-tech enterprise, a national specialized and innovative "Little Giant Enterprise", a gazelle enterprise in Shandong Province, a key listed reserve enterprise in the province and has been approved to undertake the construction of the "Qingdao Organic Waste Comprehensive Utilization Technology Innovation Center". Since its establishment, the company has implemented over 200 organic waste disposal engineering projects, with the construction scale and facility processing capacity ranking among the top in the industry in China. CEE has long provided environmental engineering supporting services to multiple central and state-owned enterprises, and collaborated with multiple central and state-owned platforms to invest and operate organic waste industry projects. It is a strategic supplier for multiple listed aquaculture companies.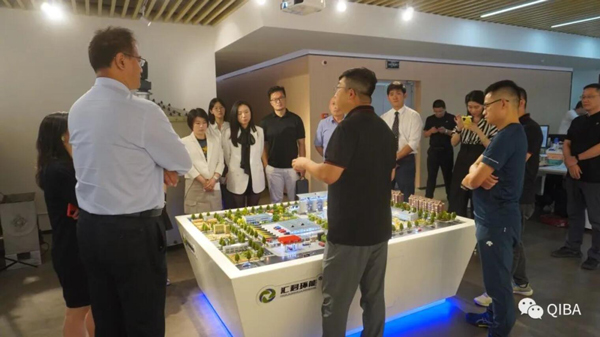 Sailor Xing, Chairman and President of CEE, introduced the operation mode and technical process of the company's project to the members in detail.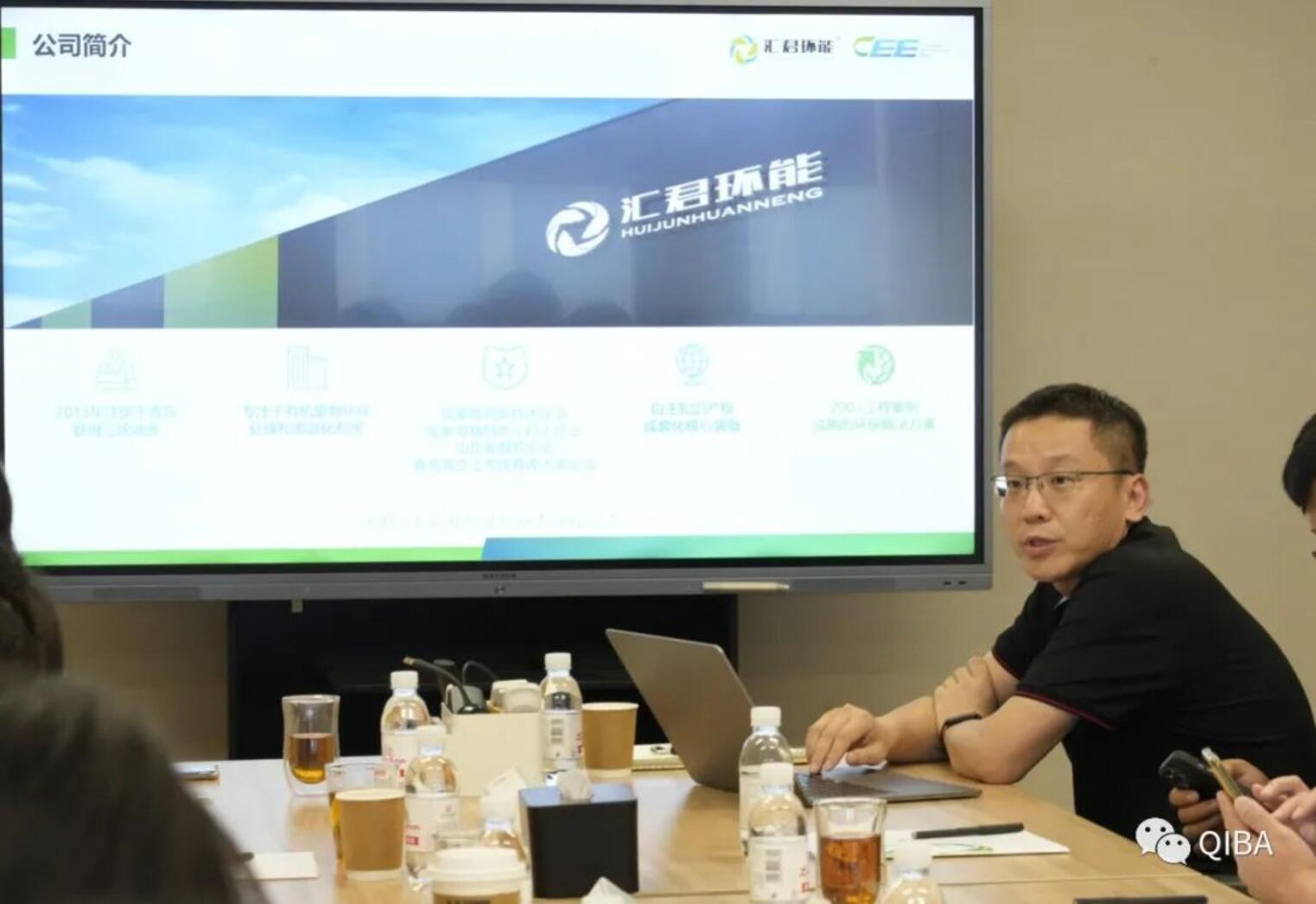 Kong Feng, Secretary of the Board of Directors of CEE, elaborated on the company's development history, business scope, businessmode, and future plans.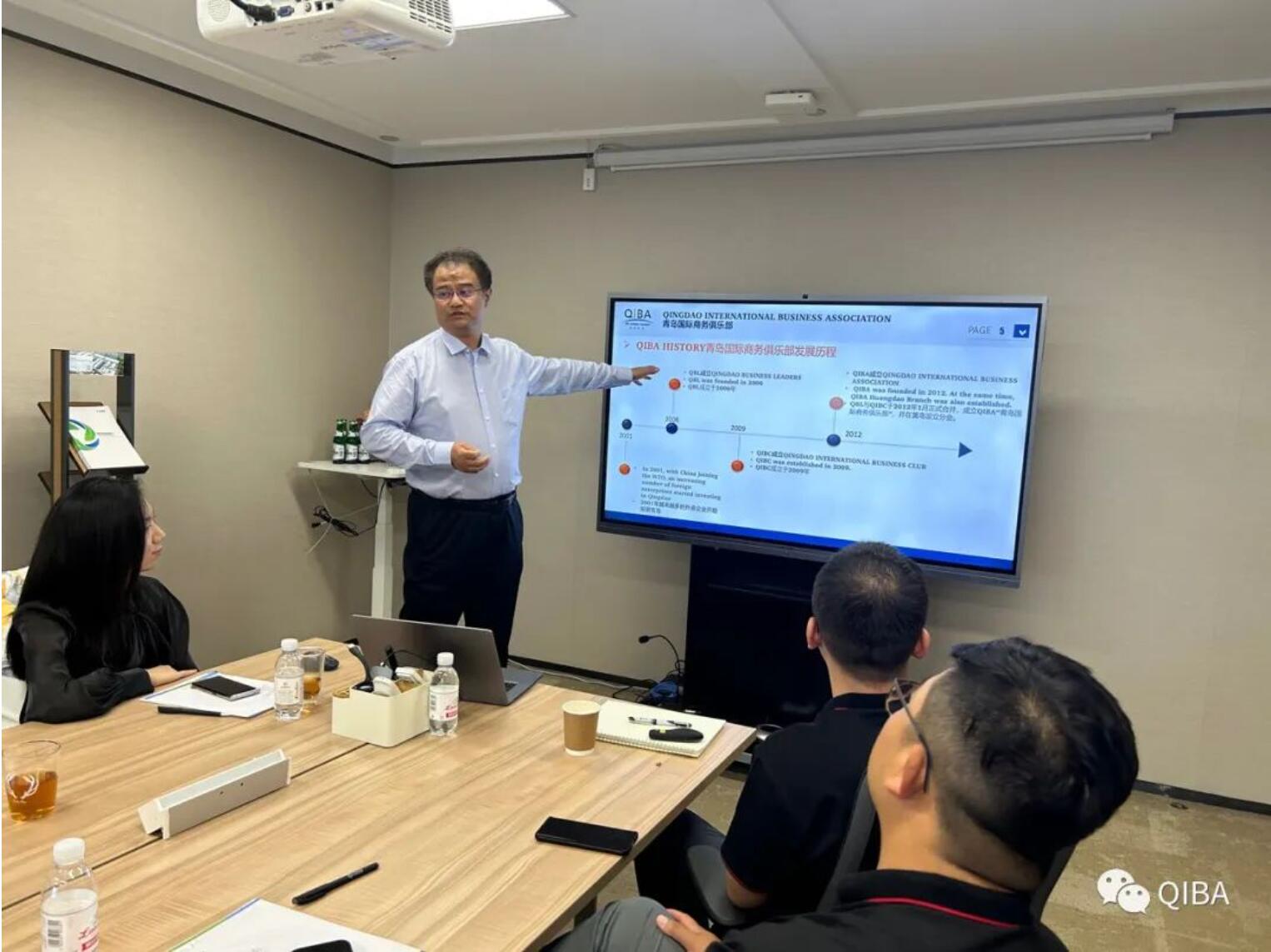 David Zhang shared the development process of QIBA.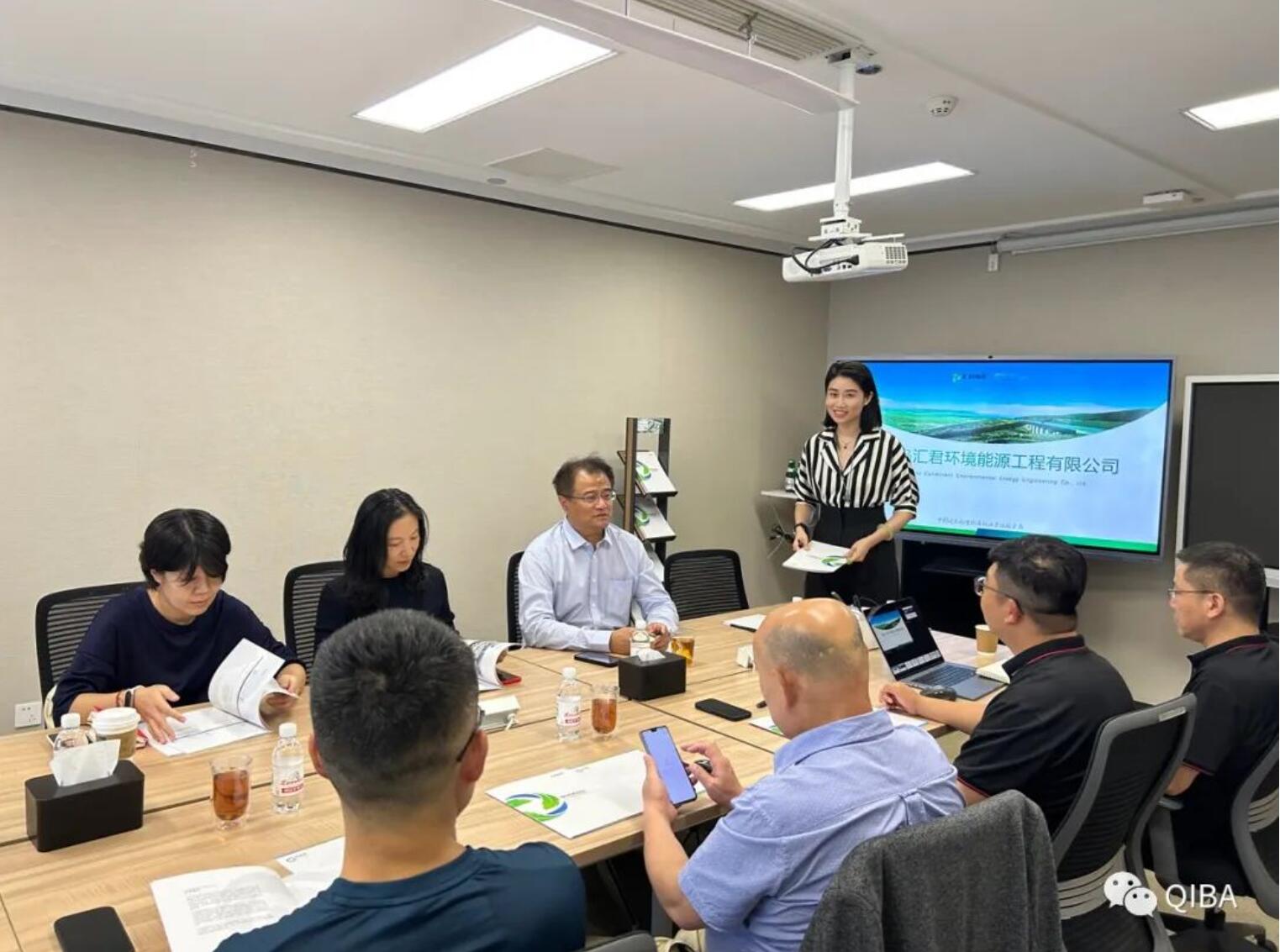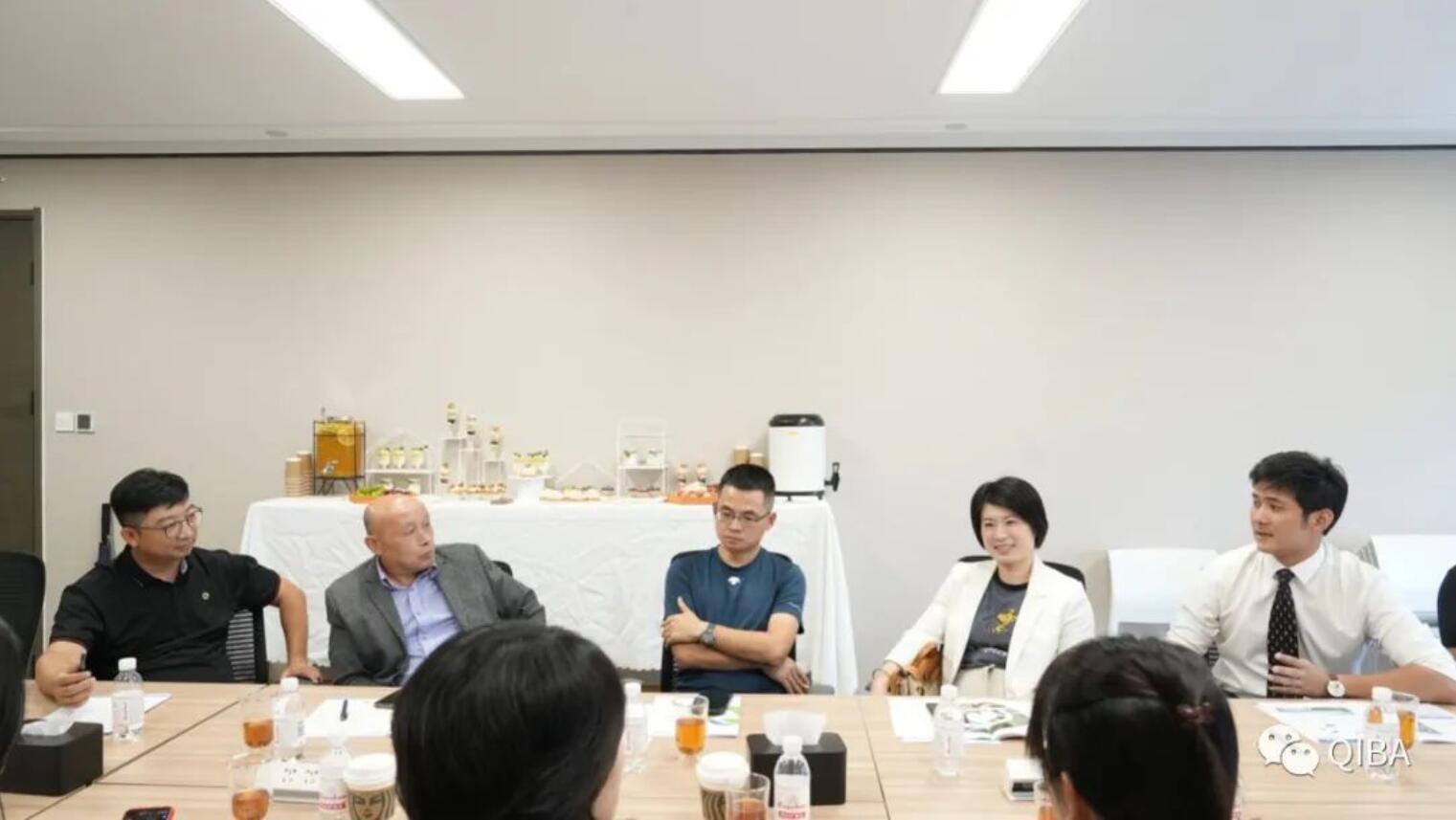 Both sides conducted in-depth discussions on how to engage in closer cooperation and exchange on the Chamber of Commerce platform, and jointly build a prosperous business prospect.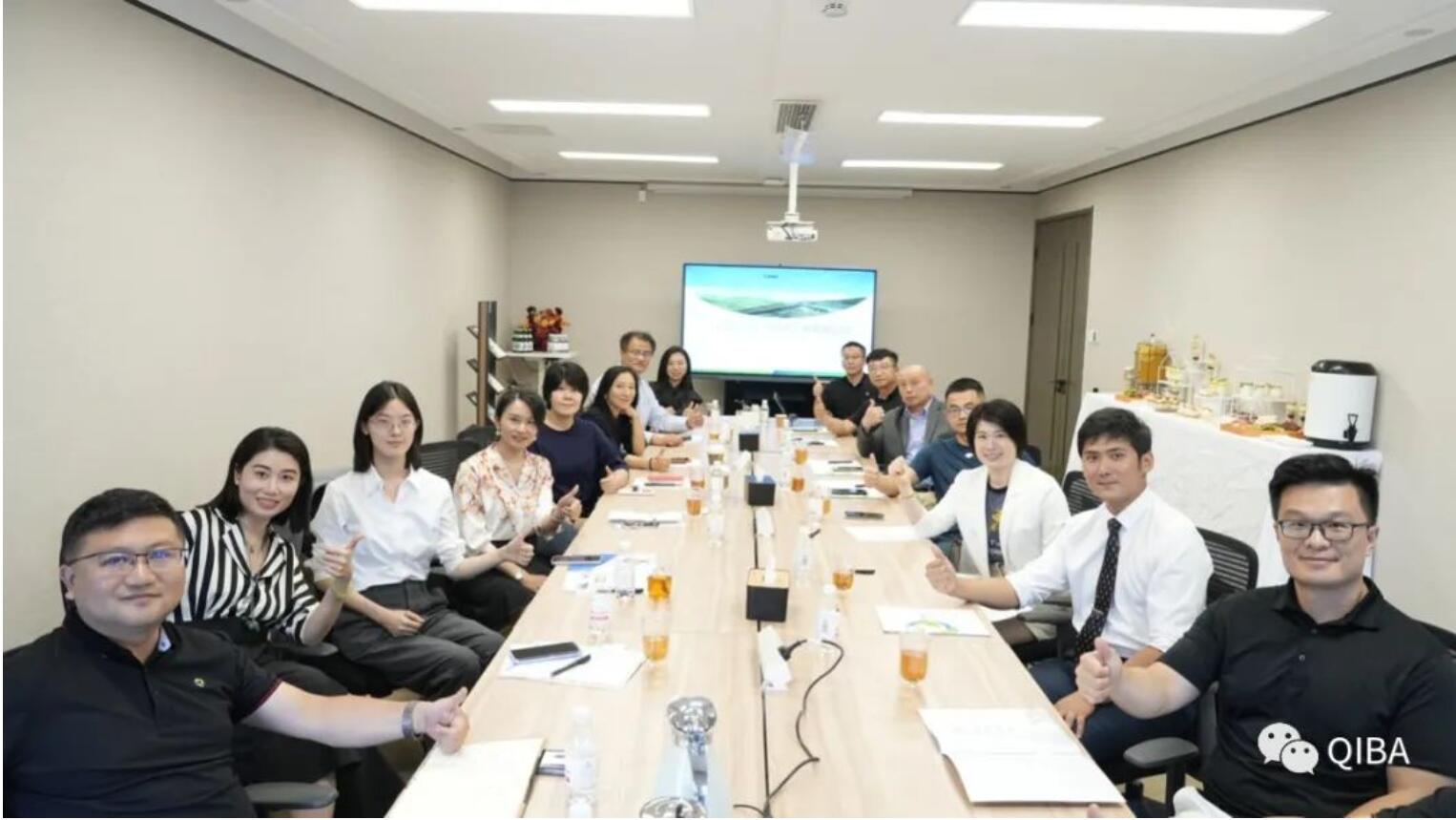 Looking forward everyone can expand their business fields, enhance competitiveness, jointly promote the prosperity of QIBA, achieve the goal of mutual benefit and create a better business prospect in the future through QIBA.
Qingdao International Business Association
Share Wisdom, Discuss Cooperation, and Create the Future Together.
QIBA(Qingdao International Business Association) was established in 2006, aims to build an experience sharing and networking platform for foreign and Chinese entrepreneurs and professionals to find new opportunities, discuss coorperations and create the future together.