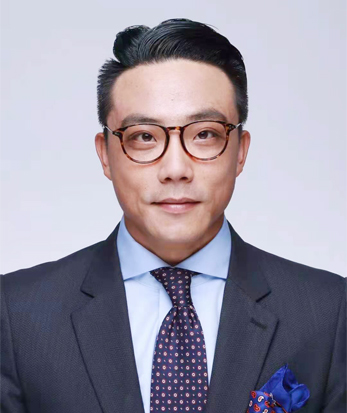 LV COSMOPlat Sales Director Founder of Mark Impression
Eight years work experience in the world's top 500 Eenterprises
7 years PR experience in Chinese government and overseas government
More than 100 practical business projects
7 years of business consulting experience
Have been to 10 countries and 64 cities
the 1st Chinese training consultant to ascend Haba Snow Mountain
One of the most influential people in China's training industry
LV Pan graduated from English school of Tianjin Foreign Studies University in 2007. In the same year, he entered the Overseas Project Department of Haier Group with the third place as a new member. He has successively served as secretary of Youth League Committee of Haier Group Overseas Promotion Programme, manager of the United Nations Bidding Department, manager of the Foreign Aid Department of the Ministry of Commerce, regional director of the Middle East Department, director of the Commonwealth of Independent States and director of the project Department of Southeast Asia. He has led more than 100 bidding projects and he has worked in the field of international bidding for 8 years.
After many years of overseas career, he left Haier Group in August 2015 and entered the consulting and training industry, mainly providing training and consulting for Chinese enterprises based on domestic / international customer sales skills, negotiation skills and practical cases of bidding. LV Pan is one of the few trainers in the training and consulting industry who can teach both Chinese and English. After years of hard work and evaluation by China Quality Certification and Supervision Commission, it was rated as the most influential people in China's training industry. His former customers include more than 80 well-known enterprises in various industries such as the world's top 500, China's top 500 and foreign-funded enterprises.
LV Pan worked in Haier COSMOPlat. COSMOPlat is an industrial interconnection platform built by Haier Group based on the "single contract" management mode and the "scale customization" production mode, resulting in providing scenario based data for enterprises of different industries and scales.COSMOPlat solves the "digital transformation" case, promotes the popularization of new models such as intelligent production, personalized customization, networking collaboration, service extension, platform R & D and digital management, and builds a new industrial state of "enterprise co construction and enterprise sharing".